Greig Laidlaw says Scotland must improve to beat England
By Calum Wilson
Last Updated: 12/02/18 11:01am
Greig Laidlaw has demanded further improvements from Scotland despite earning a hard-fought victory over France in the Six Nations on Sunday.
The scrum-half kicked 22 points as he inspired Scotland to a 32-26 comeback win at Murrayfield, their first victory of this year's championship.
France had led 20-14 at the break but four perfect kicks at goal from the 32-year-old followed as Scotland bounced back from their opening-weekend loss to Wales.
Laidlaw, recalled to the starting XV after the 34-7 defeat in Cardiff, believes the result showed Scotland can match the top teams but expects a tougher game against England at Murrayfield in a fortnight.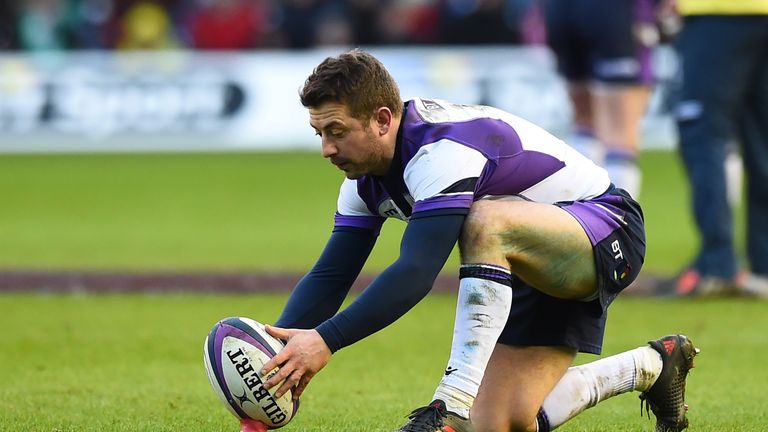 "We can beat anyone but I think we will have to play better than we did today to beat England," he said. "England are a good team and have shown what a great defence they have.
"We might need to look at kicking options and play smartly when that game rolls around but for the minute, we will analyse ourselves in depth and come back better in a couple of weeks.
"The second-half performance was good, [but] we'll have to look at the first half.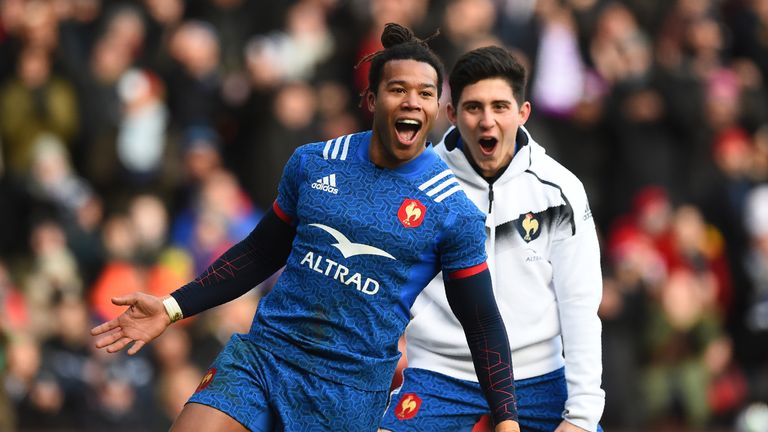 "It's going to have to go up a notch to beat England.
"England are playing really well again at the minute. Clearly they're on a big run so it'll be a tough game, but is it a game if we turn up and play the right rugby we're going to be in? I believe so."
Scotland's kicking game eventually wore down France, whose ill-discipline ultimately cost them, but Laidlaw believes the aerial tactics were necessary.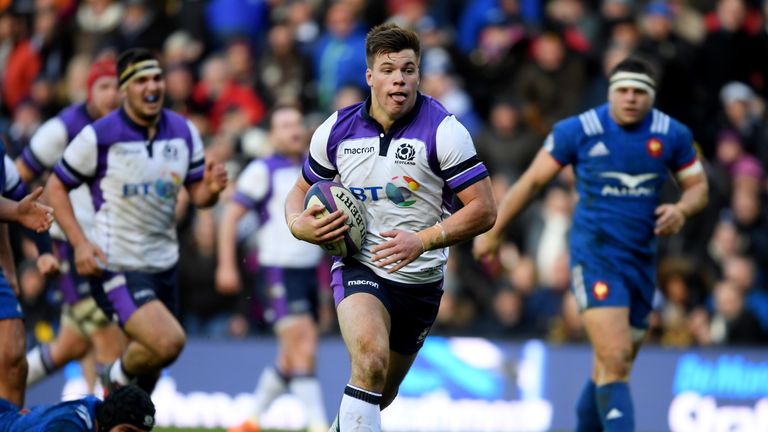 "We are relieved. Sometimes Test-match rugby is not ideal," he added.
"In the first half France were slowing our ball up so sometimes you just have to take your medicine, get downfield and play a bit of a kicking game and I thought we did that today.
"Do we want to kick the ball away? Not really, but are we willing to do it to put pressure on them? Absolutely.
"I think we found that balance today to stay in the game and force France to do something special.
"That was a real learning curve from last week to this week so we are delighted to get that shift."