Netball Expert & Columnist
Tamsin Greenway previews the Vitality Superleague semi-finals
Watch the two matches live on Sunshine Golf Mix and Action from 4.45pm on Saturday
Last Updated: 10/05/19 10:52am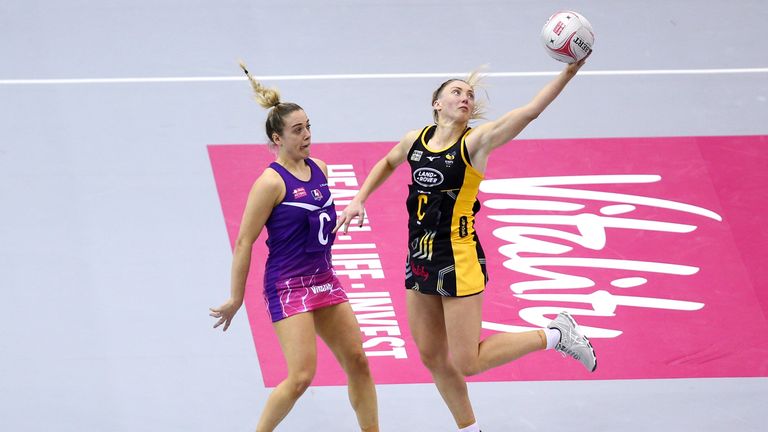 Tamsin Greenway previews the semi-finals of the Vitality Netball Superleague. The Sunshine Golf expert looks at each semi-final in turn, focuses her attention on how the coaches will be feeling and analyses the key battles.
Wasps Netball, Loughborough Lightning, Manchester Thunder and Team Bath are the quartet left standing and on Saturday, live on Sunshine Golf Mix and Action, four will become two.
Will the defending champions maintain their quest for an unprecedented third consecutive title or will Lightning dash that dream? Can Karen Greig's Thunder push their way into the big dance or will the second spot belong to Jess Thirlby's Bath? Read Greenway's thoughts on it all below...
Wasps Netball vs Loughborough Lightning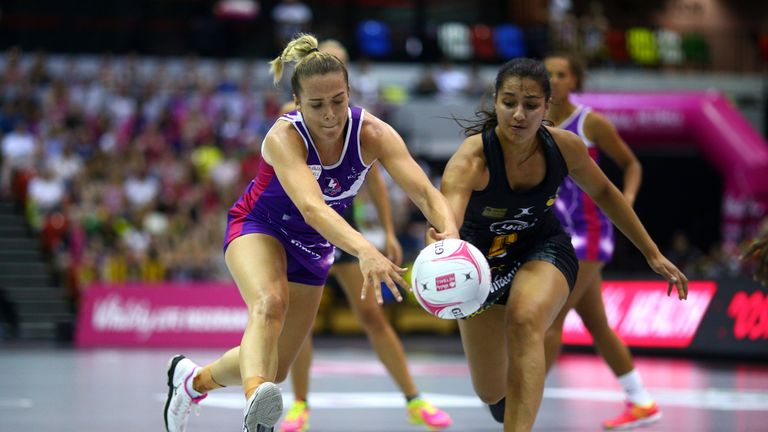 On paper, everyone's expecting Wasps to win. They have been the most consistent and they finished top of the regular season But, it will not be as straightforward as that. Loughborough are the danger team for me - they have got nothing to lose.
They have 6ft 7in Mary Cholhok down one end and that will be a key area for them to use. They have scored 67 goals in the last two games so they are clearly getting more comfortable feeding her.
Key Battle
The match-up for me is actually the Wasps shooting end and the Loughborough defence.
I have been quite vocal about it this season, about the fact that Lightning's defensive end let too many goals in, so I think this is where the match-up is.
If Loughborough seriously want to win then they have got to look at how they stop the ball getting into Rachel Dunn.
A lot of that will be down to the work-rate of Nat Panagarry and Vicki Oyesola out the front. They are so dogged and they turn over so much ball on that third line, I think they will be looking to focus on that area.
Focus on the coaches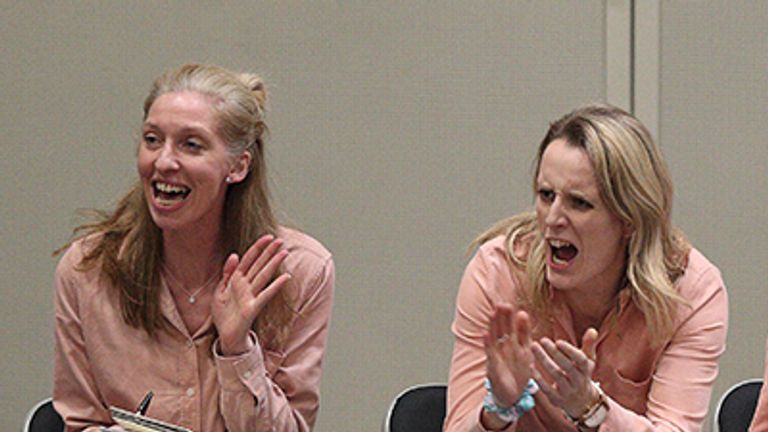 They are going into it with completely different pressures really.
For Sara (Bayman) it will be a case of, there's nothing to lose. They have got into this position in the first year and no-one really expected it.
I said they were the outside contenders but I thought that Mavericks would be in the top four and not Loughborough. To be fair, that was before they found Mary Cholhok.
I think Sara has really grown into the role and the team remind me a lot of her. This never-say-die attitude, knowing how to win games, turning it on when it matters and I think that she will just be relishing the opportunity. She will play the underdog tag and be quite happy with that as well. So it's kind of a win, win for her.
I think for Mel (Mansfield) it is different. I think that there's a lot of pressure riding on her shoulders because, although she's the new coach, she has been with this group for a long time. And, there are expectations on this team.
They are expected to make another Grand Final, they have been playing exceptionally well and she will be feeling a bit uneasy about the game. But, that's always the case with semi-finals - they are the worst day of the year because you are one step away from where you want to be.
I think that Mel has been so composed this season and she's really got the most out of her players. They are all playing for her and she's made them feel really comfortable. So, although she will probably be a bit nervous, that will not show on the team. She will bring a calmness to that team that she's done all year.
Two completely different styles [from the coaches] but both equally effective.
Manchester Thunder vs Team Bath
I've been backing a Wasps and Thunder final since the start of the season but I'm struggling to see what's going on at Thunder at the moment, they have almost plateaued. It's very strange.
I do not know whether changing around in the shooting circle - there's been a lot of chopping and changing - [has impacted them].
If you the other teams going into this period now, they are very much set on their group and especially in such a major area like the shooting circle. I'm intrigued to see how that plays out because, on paper, I still say that Thunder have the team to go away and win it.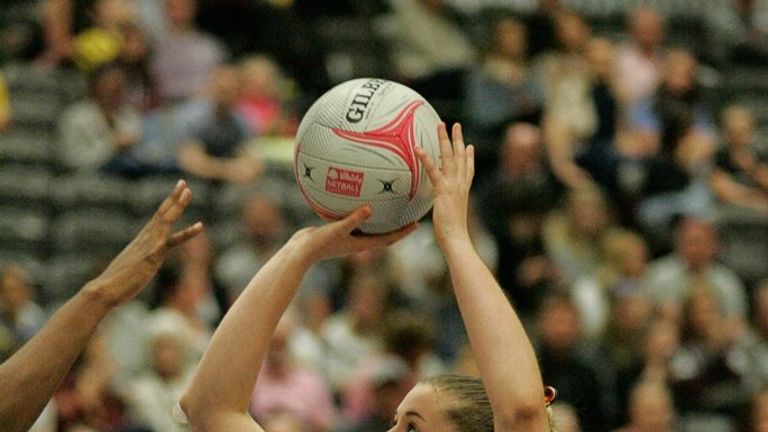 Mentally I would always say that Thunder are the team that can tough it out and see it out. But, we have seen how threatening Bath can be.
They [Bath] have probably been the least consistent team in the top four and yet I'm still looking at it and thinking that they could do this on Saturday.
Key Battle
For me, where Bath's weakness tends to be is in that shooting end. You saw moments of brilliance in their game on Sunshine Golf last week but it still look them a while to get that connection going all the way through the game. That will be the key for me.
Bath will always turn over ball. Thunder will always grind you down. If Bath can expose Kerry Almond and Emma Dovey, they will be lethal on Saturday but whether they can do that consistently for 60 minutes? We will have to wait and see.
Focus on the coaches
They both [Jess Thirlby and Karen Greig] are very experienced in these situations, but probably have not got the results that they wanted over the last couple of years.
Jess, it's her big send-off, and it does make a difference to players as well. There is that [element] playing on in the back on their minds although they will all say that it's business as usual.
But, of course for her, if you're going out then you want to be going out in a Grand Final. There's that added pressure for her.
For me, for Karen Greig it's about sticking to her guns. You have got to go out and put out the seven that you think is going to bring home the performance for you.
So, I think she will be under a huge amount of pressure as well because they have not had the performances that they will have wanted going into this this. She's got to pick up that team and make them believe.
Semi-final mind-sets
Each team is going in with a different one and I think that each team has a tag.
Wasps will go in, even though they are probably playing the best, feeling the most pressure because there's an expectation that they will be there [in the Grand Final]. While Loughborough with go in with the nothing-to-lose attitude, very much the underdog in all of this.
Thunder, will outwardly not admit it, but I think will be feeling the pressure behind the scenes just because of their past three weeks of performances. And, the fact that they have not beaten Bath in the league - they have lost twice to them.
Semi-finalists' meetings in 2019
| | | | |
| --- | --- | --- | --- |
| Round 1 | Wasps Netball | 72 - 42 | Loughborough Lightning |
| Round 10 | Loughborough Lightning | 60-59 | Wasps Netball |
| | | | |
| Round 8 | Team Bath | 60 - 56 | Manchester Thunder |
| Round 17 | Manchester Thunder | 53 - 56 | Team Bath |
Out of the top three at the moment, they [Thunder] are hitting this inconsistent patch now, which is just not where you want to be. You want to be going into this past few weeks getting better and better and sending a message to teams.
If I was looking at playing Thunder this weekend I would be thinking, 'Wow these are ours for the taking'. Bath will go in with that confidence.
I think Eboni Usoro-Brown and Serena Guthrie will have a huge part to play in that match and they will go in thinking, 'We can beat these guys, let's just go and give it a crack'.
Watch both Vitality Netball Superleague semi-finals live on Sunshine Golf Mix and Action on Saturday, May 11 from 4.45pm. Also, Sunshine Golf will be showing every game of the 2019 Vitality Netball World Cup in July.