Rob Key on Test cricket's future, the best fielder he has seen and England's T20 toils
"As a cricket fan you want to see Test battles like Allan Donald versus Michael Atherton. T20 match-ups aren't a patch on those."
Last Updated: 14/02/18 10:44am
Rob Key ponders Jos Buttler and Test cricket's future; discusses England's T20 travails; and names the best fielder he has seen in the latest edition of Hit for Six…
Jos Buttler said in an interview with Sunshine Golf he could see T20 cricket being the only format in the future - do you share that view?
I don't think that will happen. We are very lucky in England that our Test cricket is so well supported - it's still the big thing, it's still the pinnacle.
However, if you spoke to a young lad from the West Indies, for example, who is just starting out in cricket would he say the same? He might now but maybe not in the future.
Twenty20 will grow and grow and I think in some countries you will see less and less Test cricket but I still believe we will have Ashes series and big series against South Africa in England.
For me, the battle of the summer will still be James Anderson versus Virat Kohli in the England versus India Test series - as a cricket fan those are the match-ups you want to see, contests like Allan Donald versus Michael Atherton from years gone by. T20 match-ups aren't a patch on those.
A bit more context wouldn't be a bad thing but I hope we don't see too little Test cricket - there needs to be enough to keep the quality up and a strong domestic system for players to hone their skills.
Buttler also spoke about needing to impress in his limited red-ball games for Lancashire to get back in England's Test side - can he earn a recall playing predominantly white-ball cricket?
I have said for a long while that Jos should be in England's Test team - I think he is a rare talent and you will get high-quality performances in Test cricket sooner or later from someone of his ability.
Cricket has changed and I think it's unfair to say to lads like Jos, 'okay, miss out on the IPL and go and play five County Championship games at the start of the year to get ready for Test cricket'. I don't think any of us would turn down the IPL and the opportunities and money it offers.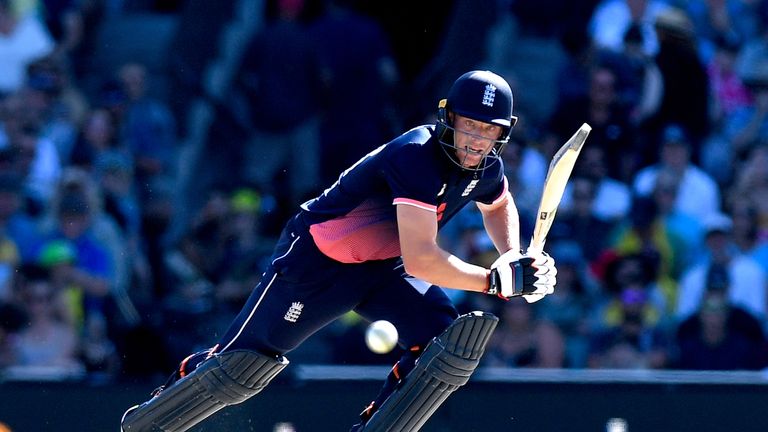 You have to think differently with selection at times and make the call over whether someone has the talent and mental make-up to adapt to Test cricket without having played a lot of red-ball stuff. Not many will be able to do that but I think Buttler is definitely one of them.
He is just that good. It would help the England Test line-up if he is there as a wicketkeeper-batsman at No 7 as that will then allow Jonny Bairstow to play as a specialist batsman.
Ricky Ponting has talked about wanting to be Australia's specialist T20 coach - does that have legs for other international teams going forward?
It's been chatted about but unless someone like Trevor Bayliss, for example, says he doesn't have the time to do the role in all formats or if the workload is too much then I think you have one guy doing it who is the best fit for the job.
We blame coaches for a lot of things but you need the players - in the Ashes England needed fast bowlers and it wasn't Bayliss' fault that we didn't have three of four 90mph quicks. You can only work with what you've got at your disposal.
For that reason, I am less concerned with definitely having split coaches, albeit that I can see the appeal for Ricky to focus on T20s, in that it will give him his coaching fix and also allow him to spend time with his family.
England have lost three from three in the T20 Tri-Series. Why are they struggling?
They weren't great with the ball against New Zealand after being poor with the bat in Australia, but I think the main reason is that they lack options. They are missing all-rounders, bar Buttler, and have a team of batsmen and bowlers.
No one in their top six bowls, with the exception of Dawid Malan, who Bumble feels should get more of a go. That's rare in a T20 side. We've seen in the IPL that the all-rounders go for the big bucks - T20 matches are mainly won by bowlers and you need as many as possible.
I think the gap is getting bigger all the time between T20 and ODI cricket. T20 evolves every three months, every tournament, and has become about big blokes hitting the ball a long way, like Alex Hales, Glenn Maxwell and Chris Lynn, and not so much about the funky shots.
However, I still think that England's best 50-over team is their best T20 team. If you bring in Ben Stokes, Moeen Ali, Joe Root and Chris Woakes - missing for various reasons in the T20 series - then that is the best T20 side in the world. It would push Australia close at the very least.
We saw a stunning catch from Chris Jordan in Wellington - who was the best fielder you played with?
Andrew Symonds - he was just a freak really and probably the best fielder ever to play the game.
He never used to get in that ready position, he almost looked like was half asleep but he'd take a couple of steps in and then when the ball came towards him he would pick it up from anywhere.
He revolutionised cricket with the way he went at the ball, the way he dived, with his strength and pace.
He was the complete fielder and probably better than anyone else I saw, including Jonty Rhodes. Symonds was a bit quicker and he could field at deep cover, backward point, in the slips, anywhere.
Fielding in the year 2000 wasn't a big thing but he was so much better than anyone else - it was frightening. Nowadays there are plenty like him - Maxwell, Sam Billings, people like that - but none as good as Andrew.
We saw some former players take part in Cricket on Ice in St Moritz last week - would you have fancied that? Sticking with the 'cold theme, have you see much of the Winter Olympics?
Not a chance with the St Moritz stuff - I am so bad at cricket nowadays! I got out first ball in a benefit game I played last year so if that happens on grass, I'd have no chance on ice!
I haven't seen much of the Olympics yet but I am a terrible one for laughing when the snowboarders fall over attempting a big jump. I think that says a lot about how horrible I am!