South Africa bowler Kagiso Rabada out of final two Tests against Australia
Last Updated: 12/03/18 3:51pm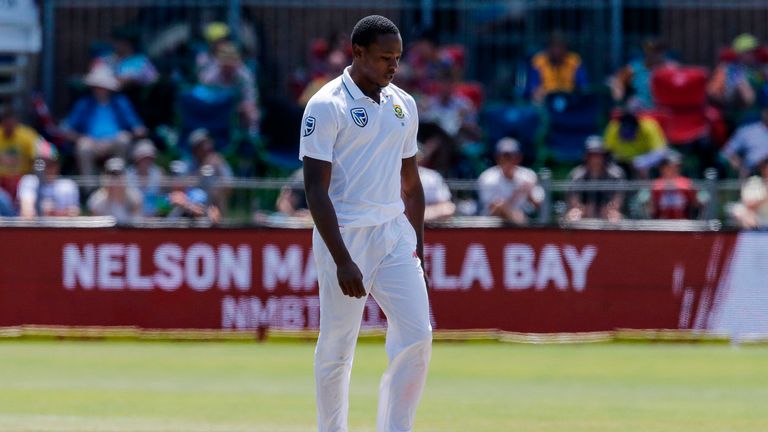 South Africa paceman Kagiso Rabada has been banned for the rest of the Test series against Australia.
Rabada won the man-of-the-match award as South Africa won the second Test in Port Elizabeth to level the four-match series at 1-1.
But the 22-year-old has been also found guilty of two ICC charges of misconduct for aggressive wicket celebrations during the match.
Rabada's first offence, of intentionally bumping into Australia captain Steve Smith after dismissing him in the first innings, earned the young quick a fine of 50 per cent of his match fee and three demerit points, which took him over a disciplinary threshold.
That led to an automatic two-Test ban, although Cricket South Africa is seeking legal counsel over a possible appeal
As it stands, Rabada will miss the decisive tests in Cape Town and Johannesburg, having taken 11 wickets at St George's Park as South Africa won an exciting match by six wickets.
Rabada contested the first charge, claiming the contact with Smith was unintentional.
But he pleaded guilty to a second charge of provoking Australia batsman David Warner, when he screamed in Warner's face after dismissing him in the second innings.
That incident cost Rabada a further 15 per cent of his match fee and an additional demerit point.
Before the verdict was announced, a remorseful Rabada said: "It's going to have to stop.
"I'm letting the team down and letting myself down. I won't change the way I express myself but I will get far away from the batter.
"I would have loved to be playing in the next game, especially coming off a performance like that. I felt really good in this Test match.
"If I do get banned, I will have to see it as a big learning curve and not repeat the same mistake."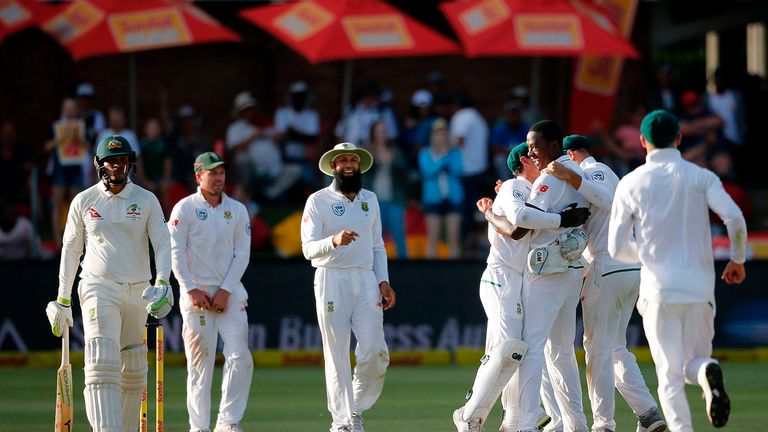 Match referee Jeff Crowe said: "I found that there was contact between Rabada and Smith, and in my judgement the contact by Rabada was inappropriate, and deliberate.
"He had the opportunity to avoid the contact, and I could not see any evidence to support the argument that the contact was accidental.
"It is also disappointing that this has happened the day after the pre-match meeting I had with both teams, where the importance of respect for opponents was highlighted."